It's snowing in my fair city, hard.
Don't think about using a shovel when it looks like this, use a glass instead.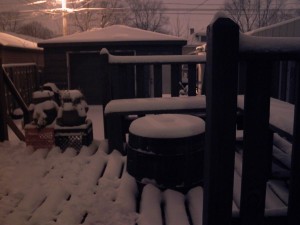 Watch out where the greyhounds go, don't you eat that yellow snow. Pack the glass full.
Insert liquor "A" into glass "B".
That'll keep you occupied while the snow flies. We here at the North American Booze Council continue to bring you all drink recipies from Automatic Bizooty to Whiskeycone.